I think its been a busy week for everyone and I'm damn sure we are ready to unwind into summer time so I'll get righ to it. Saturday we've got a
Young Guns
party with one of the most skillful dj dudes ever,
DJ Paparazzi
. Without gettin in too deep, I'll just say this guy is a weekly resident DJ at three of LA's Biggest indie club nights (Dance, Matinee, House) and keeps kids coming back by the thousands all the time. He is gonna with us on Saturday so I'm sure you will see what all the fuss is about. Btw I got a new mini mix for you to download fast 'n easy below...
Photo From Last Time Are Here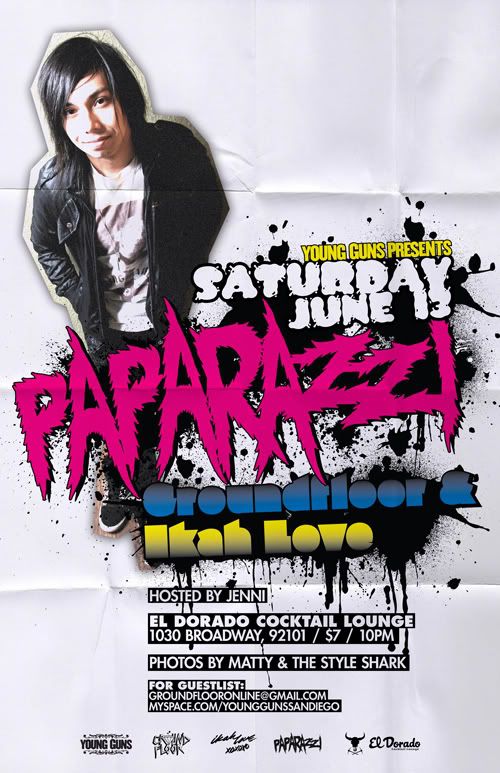 Young Guns Mini Mix # 3 Download Here
This mix is some smoked out summer electro funk, I guarantee you will dig it if you heart the Young Guns Parties:
1. Classixx - I'll Get You
2. Treasure Fingers - Cross The Dancefloor [Groundfloor Edit]
3. Data - One In A Million (Remix)
4. Yuksek - Extraball (Breakbot Remix)
5. Friendly Fires - Jump In The Pool [Groundfloor Edit]
See You Saturday!
Love
DJ Groundfloor