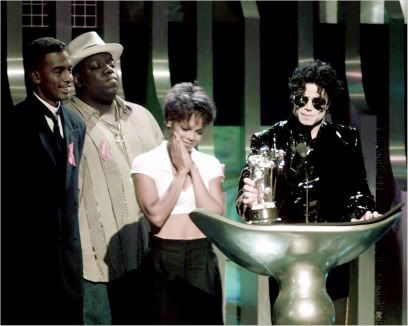 AWWWW MAN........ Did we ever get the short end of that stick!
Like, can't we please re-negotiate this deal?! I'll trade 100 Bill Bellamys and at least 2 Janets to get back just 1 Biggie or Mike. Geez...
Check this Michael Jackson tribute video mix recorded live from the mixer during Stones Throw label boss Peanut Butter Wolf's vj set at at the Echoplex in L.A. this past Thursday just hours after the news of Michael's death broke:
You can rsvp now to:
GROWNFOLK.RSVP@GMAIL.COM
to get on the list for this Thursday's Grown Folk Shit Michael Jackson Tribute Night celebration
*************************************
In semi-related news, we're getting ready over here at Grown Folk Shit HQs to launch our
Stones Throw Artist Showcase Summer Series
. 1st up on
July
23rd
we have Ann Arbor Michigan native, Los Angeles transplant, multi-instrumentalist, doo wop/soul singing sensation
Mayer Hawthorne
along with his full band The County.
Next, on
August 6th
we will be hosting L.A.'s 'Ambassador Of Boogie' and recent Animal Collective remixer
Dam-Funk
. Peep a NY Times article covering a recent Dam set at APT
here
.
>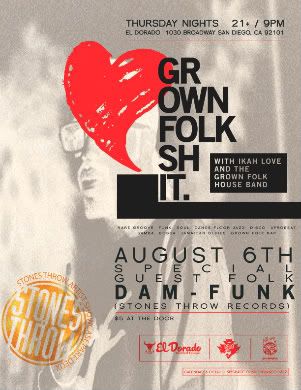 Merci beaucoup.
Xoxoxo,
GFM