Let the games begin! Its the summer, the heat is on and Young Guns is going down at El Dorado this saturday with a unique first time event. We've put together an epic showdown of sorts, and no there isn't any real weapons involved. We are bringing in a total of four turntables so that two djs can mix together at the same time. Its the ultimate battle to make you dance! The format is two records each per dj, going back and forth live. Who will make you dance harder? DJ Groundfloor or Gabe Vega? Come show your support for this hybrid dance party/live sporting event and cheer for your favorite mix master!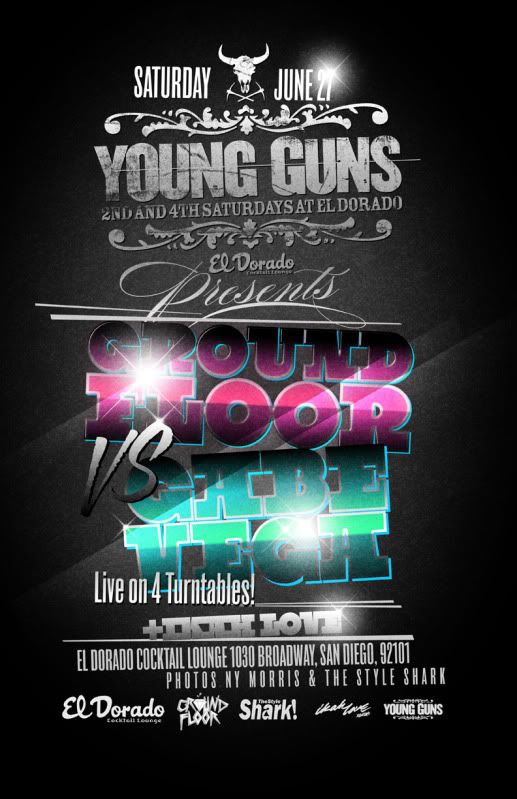 Put those PBR cans on quick draw and be down at the old booze corral before high moon this Saturday for the showdown.
CLICK HERE FOR THE NEW MINI MIX
Mixed by
DJ GROUNDFLOOR
Tracklist
1. Metric - Help I'm Alive (Twelves Remix)
2. The Gossip - Heavy Cross (Fred Falke Remix)
3. MVSC - Sunshine
4. Passion Pit - The Reeling (Calvin Harris Remix)
5. La Roux - In For The Kill (Skream vs Foamo Remix)
See you Saturday!
G