Hey all! The summer is in full swing and there is lots of new music that I'm excited about. Amidst all the awesome banger electro thats getting press right now theres lots of groovin nu disco thats goin under the radar. I'm talking in about sweet and sassy indie vocals over a funked up electronic beat. One of my fave artists in this style is LA homie Woolfy. Originally from England this dude is packin some of the funkiest, most relaxing and catchy Summer jams around. I've included two songs from his new album in my minimix below. Oh and btw he will be joining us at Young Guns this Saturday!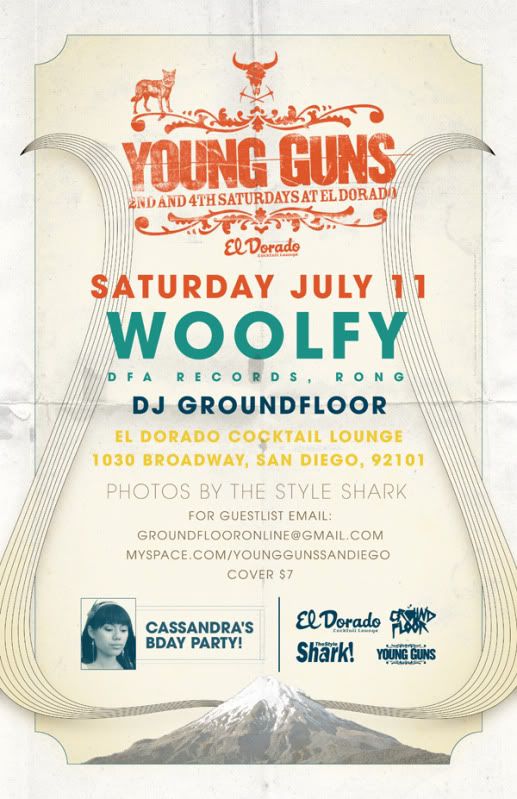 Click Here To Download The New Minimix!
Tracklist
Woolfy - Odyssey
Phoenix - Lisztomania (Holy Ghost Remix)
Holy Ghost - I Will Come Back
Ghostland Observatory - Robotique Majestic
Woolfy - Oh Missy
For Photos From Last Time Click Here!
See You Saturday!
Love,
DJ Groundfloor