Bonjour kin folk.
We're super dumb mad excited to launch our
Stones Throw Artist Showcase Summer Series
this Thursday. The first artist we are presenting in this series is Ann Arbor, Michigan native, Los Angeles transplant soul/doo wop singing sensation
Mayer Hawthorne
and his full band The County.
Gilles Peterson
has called Mayer's
'Just Aint Gonna Work Out'
"One of the biggest records of 2009!"
. Regarding the same record,
Mark Ronson
is quoted saying
"I have no idea what this is, old or new, but it's fucking good!!!"
. If that isn't enough juice, try this
effing awkward blog post
on for size... It's
Justin Timberlake
calling 'Just Aint Gonna Work Out'
"the perfect tune"
.
Alright, so ol' boy has JT, Gilles Peterson and Mark Ronson on his nuts...
He was also charted in May as one of
Urb Magazines "Next 100"
.
(peep the entire article
here
)
... Not so bad for a
dj
from Ann Arbor. Kid done good.
The debut Mayer Hawthorn full length 'A Strange Arrangement' is due out this fall on Stones Throw Records, after which we fully expect dude to blast into the outer regions of fame and shinedom.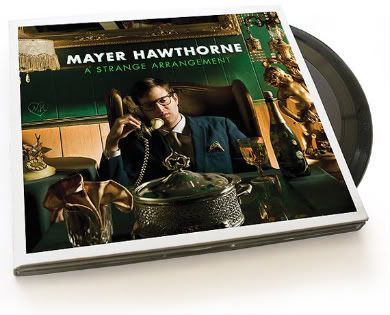 Before that happens, though, we are proud to offer you the chance to catch this rising star live amidst the warm and cuddly comforts of
Grown Folk Shit
this Thursday July 23rd. The evening's host will be resident grown ass joc
Ikah Love
, who will also be performing with The Grown Folk House Band and guest vocalist Latanya Lockett.
Tickets will be
$12 at the door
starting at 9pm
There are a limited supply of
$10 pre-sale tickets
available now at:
5 & A Dime
701 8th Ave
San Diego, CA 92101
(619) 236-0364
Access Music
1537 Garnet Ave
San Diego, CA 92109
(858) 270-3987
El Dorado
1030 Broadway
San Diego, CA 92101
(619) 237-0550
Merci beaucoup!
Xoxoxo,
GFM

Post Script - If you remember what the Pete Rock show was like, you already know you're gonna want to get to the spot
EARLY
this night. No joke business.