Well
Young Guns
is almost five parties deep and its been twelves types of awesome all the way through. I would like to focus our attention to exhibit A below: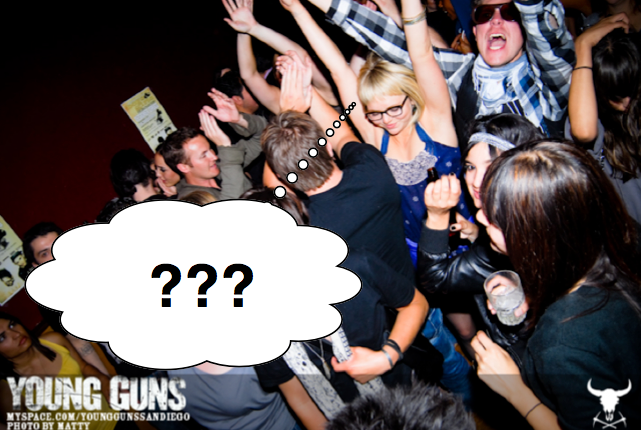 What is she thinking? Whatever it is, it is what the Young Guns parties are all about. Lets try figure this out saturday night- I hope everyone reaches that level at least once in the evening. To get you there we've got some of the finest hometown jocks around, and not the kind that will give rufees to your girlfriend.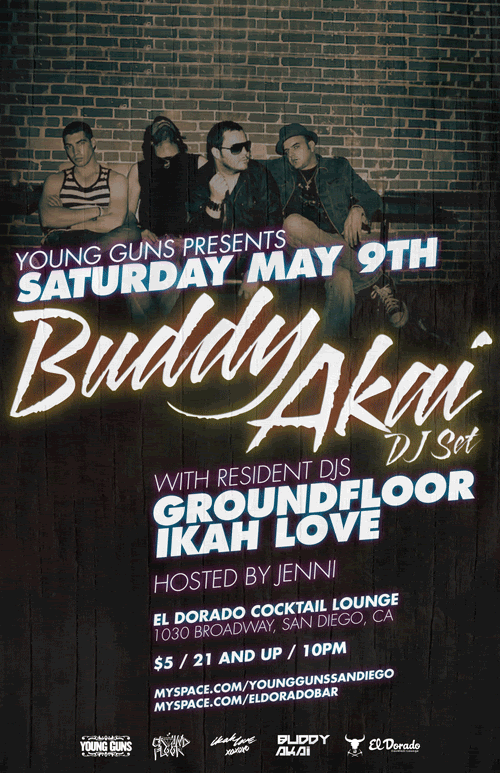 First up we've got local indie rockers turned dj trio
Buddy Akai
. Playing a live electronic dj set. As pioneers of the San Diego indie dance movement I'm not sure I need to introduce them but for those that dont know here is little sample to geek out on:
Oh by the way I also put together an exclusive Young Guns mini mix for ya! It more on the laid back tip, its short and sweet, and its great to hear before you go out or even after. Can you tell I heart Phoenix?
Tracklist
1.
Phoenix
- Fences
2.
Little Boots
- Rich Boys
3.
Friendly Fires
- Paris (
Aeroplane
remix)
4.
Phoenix
- Liszomania (
Classixx
Remix)
5.
Ghostland Observatory
- Sad Sad City
Click Here For Download
I'm going to keep this post short and sweet. To check out all the photos from last time go here:
Young Guns Myspace Photo Blog
See you Saturday!!
Love,
Groundfloor